Building a Zero Carbon Future
$7M investment in energy efficiency.
Peninsula Health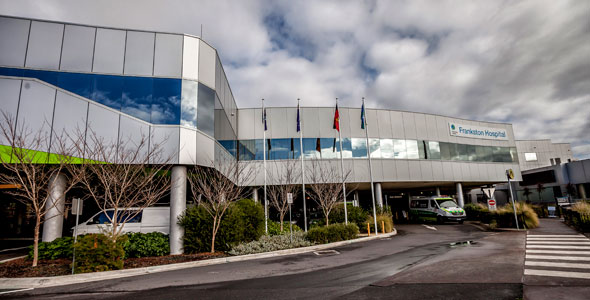 Transforming Hospital Infrastructure for Energy Efficiency and Cost Savings

The Challenge: Hospitals face increasing patient demand, ageing infrastructure, and rising utility costs, which can strain facilities services staff as they respond to faults and breakdowns. Major overhauls are often needed to address unreliable and inefficient infrastructure in these critical environments.
FG Advisory was appointed as the head contractor for a $7 million Energy Performance Contract (EPC) for a hospital in need of significant infrastructure upgrades. The EPC provided access to low-cost capital and guaranteed savings while delivering crucial capital works upgrades.
The Solution: FG Advisory's multidisciplinary team conducted a detailed Level 3 AS3598 Energy Audit to identify strategies for energy-efficient upgrades. The team then provided project management, detailed design, documentation, and construction management for multiple services infrastructure improvements.
Key solutions included major mechanical upgrades, such as converting centralised steam to hot water systems, optimising building management system (BMS) controls, installing rooftop solar PV and battery energy storage, and implementing extensive lighting and control upgrades. Associated electrical and hydraulic upgrades were also carried out.
The Results: The hospital now enjoys renewed major services infrastructure, over $1.2 million in annual operational cost savings, and all savings are guaranteed and paid back within five years. The project also achieved a 23% annual energy savings, reducing greenhouse gas emissions by more than 4,000 tonnes per year.
This transformation demonstrates how FG Advisory's expertise in energy performance contracting can help hospitals overcome the challenges of ageing infrastructure while achieving significant energy savings, cost reductions, and environmental benefits.
Think, design, deliver
Join the Movement towards a Sustainable Future – Start your zero carbon journey today